Light Housekeeping Check-list
A home that is closed up for awhile, no matter how tidy it was left, will have an accumulation of dust, cob webs and need to be refreshed. Here is a check-list of NEST Refresh services. (Service upgrades available upon request.) Your estimate will be based upon number of bedrooms, baths and overall square footage. Unless otherwise requested and provided, Mrs. Meyers cleaning products are used.
Kitchen:
Counter tops and back-splash cleaned and sanitized (all items removed and cleaned behind)
Sink cleaned and sanitized
Floors swept and mopped
Throw rugs shaken and vacuumed
Appliance exteriors are cleaned
Microwave is cleaned inside and out
Walls and fixtures cobwebbed
Window sills wiped down
Pictures and ledges cobwebbed
Bathroom:
Sinks cleaned and sanitized

Counter tops cleaned and sanitized

Mirrors are cleaned
Walls and fixtures cobwebbed
Shower and tub are thoroughly cleaned and sanitized
Toilet is cleaned and sanitized (base and behind)
Finishing touches: clean towels* laid out, toilet paper & toiletries restocked as ordered
Other rooms:
Glass surfaces, excluding windows, are clean and free of smudges

Walls, fixtures, blinds and ceiling fans are cobwebbed

Window sills wiped down
Floors are swept, mopped or vacuumed
Beds are freshly made (dust covers removed)*
All furniture is dusted
French and patio doors are cleaned (inside and out)
Front storm door is cleaned
All upholstery is vacuumed
If requested, rooms may be staged for special occasions
*If a washer/dryer are present in the home, bed linens, towels and/or dust covers will be laundered (up to two loads) and are included in the estimate.
Nest Home Services, LLC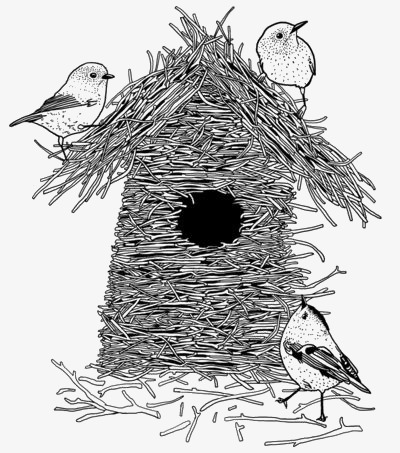 mymountainnest.com